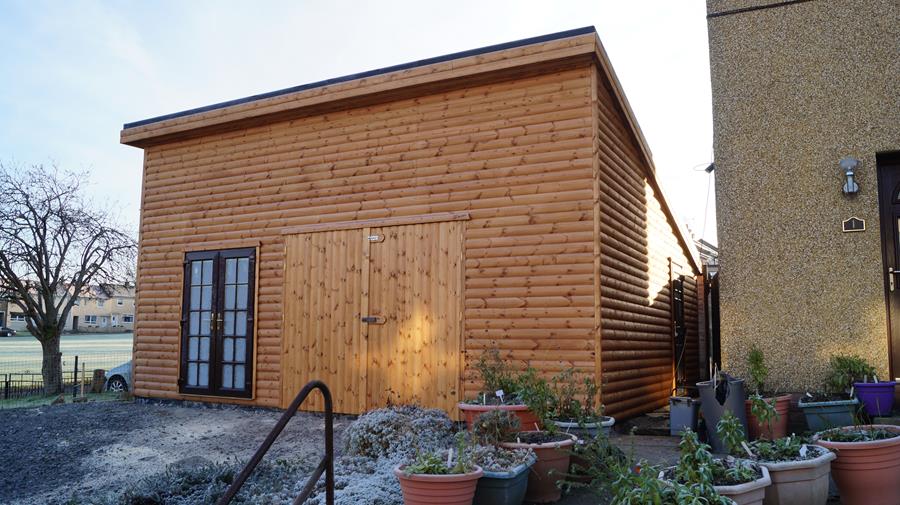 Just look at this huge timber shed that we have just completed in Camelon, Falkirk.
It stands at 4 metres tall at the front, sloping to 2.4m at the rear and is made up of 3x2 framing timber with engineered high beams.
Clad with 32mm loglap butted together and treated with an oil based stain. The roof is fitted with Firestone EPDM rubber to keep the build incredibly watertight, much better than traditional felt which tends to crack over time. We also fitted Upvc doors and a window to the rear of the shed.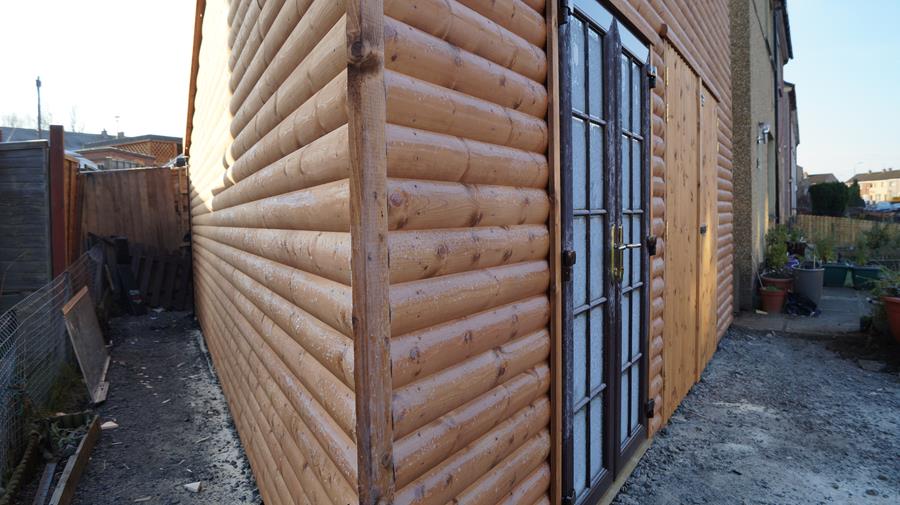 The structure took 15 days to build between our workshop and onsite installation. Designed to fit snuggly to the corner plot the shed is 7m x 9m x 8m and is sat on a 6" concrete base with steel which was created by our trusted groundworks team.